The Battle of Hong Kong
in 1941 may be of little importance to historians. In secondary school we studied Chinese history, European history, Japanese history and even Indian history, we learnt about what happened during WWII in Europe, but no one thought it necessary to tell us about the history of the city we lived in. I knew that Hong Kong was attacked by the Japanese on December 8th 1941, the day after the attack on Pearl Harbour, and that it surrendered on the "Black Christmas" 17 days later, but no one had ever told me about the 4,500 killed and wounded and the 8,500 taken as prisoners of war during the defence of Hong Kong from Imperial Japan.
It is almost impossible to imagine that a battle took place in this city, that men and women had died defending it. But in so small a place, the remains of the war are all around us if one knows where to look.
My family used to go to the Shing Mun Country Park for a picnic or barbecue family day every month. The Country Park is less than a half an hour drive from my home. What I didn't realise is that while I was enjoying the food and the view of the reservoir or walking along the green trails there, I was probably just metres away from the still almost-intact Shing Mun Redoubt, key strongpoint of the Gin Drinkers Line, a British military defence line against Japanese invasion in Hong Kong in 1941.
Inspired by
mylodon
, I visited the Stanley Military Cemetery to remember this almost-forgotten battle and the subsequent three years and eight months of Japanese occupation.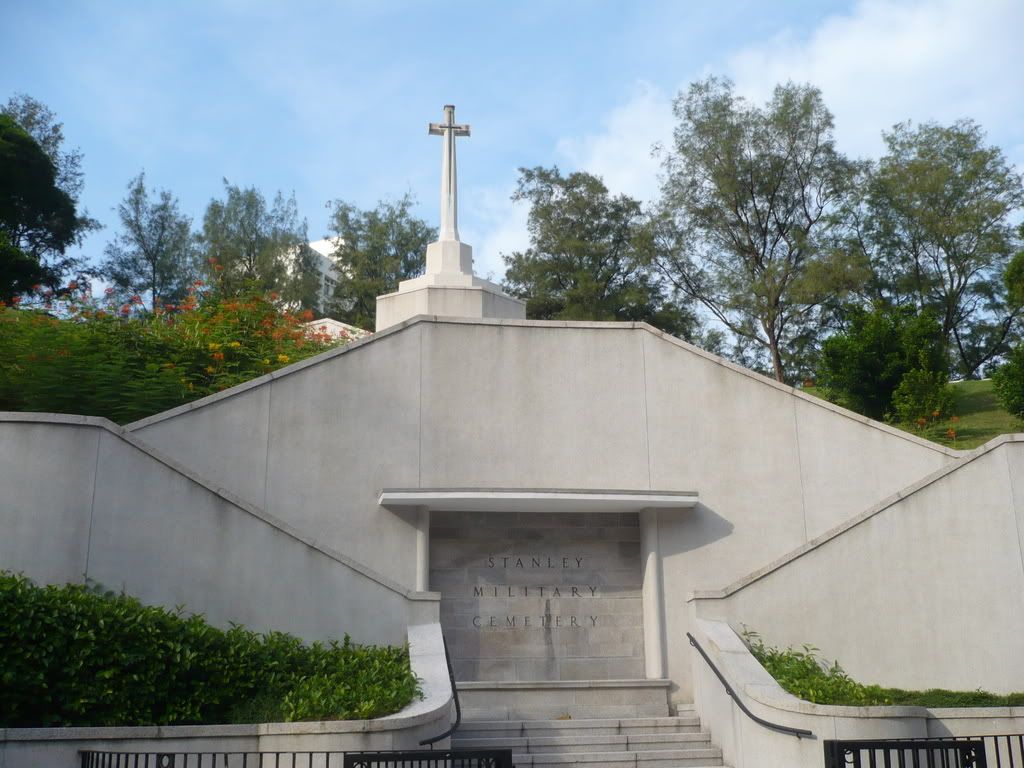 The Cemetery is a quiet and peaceful, the sort of place you don't often find in Hong Kong.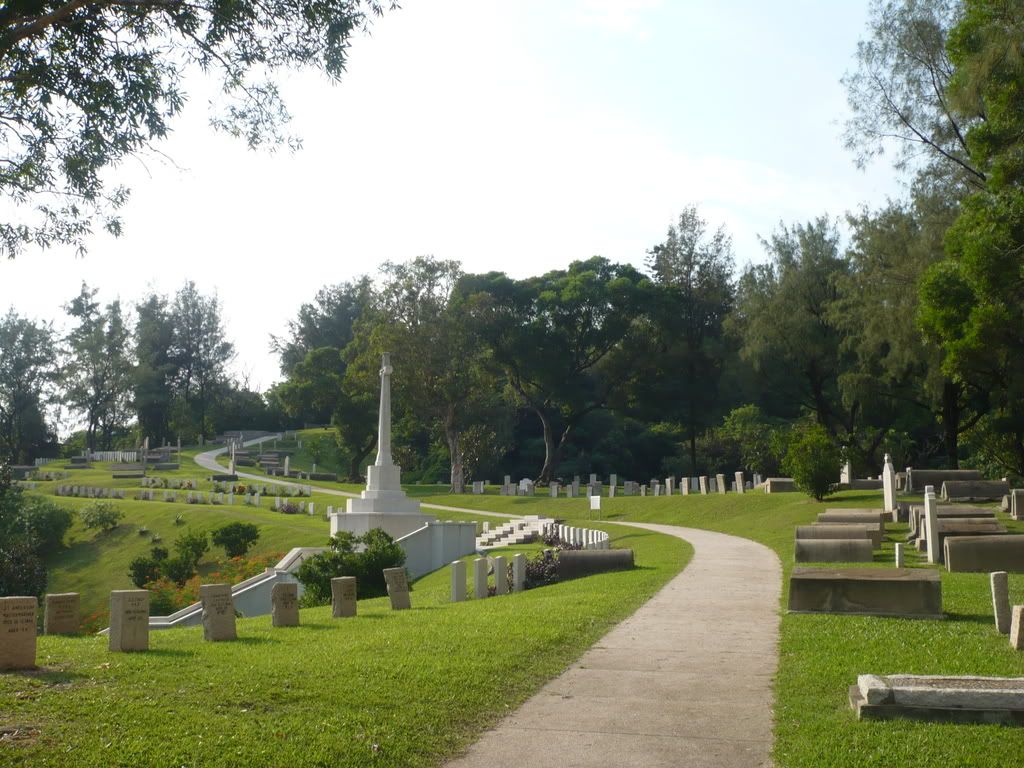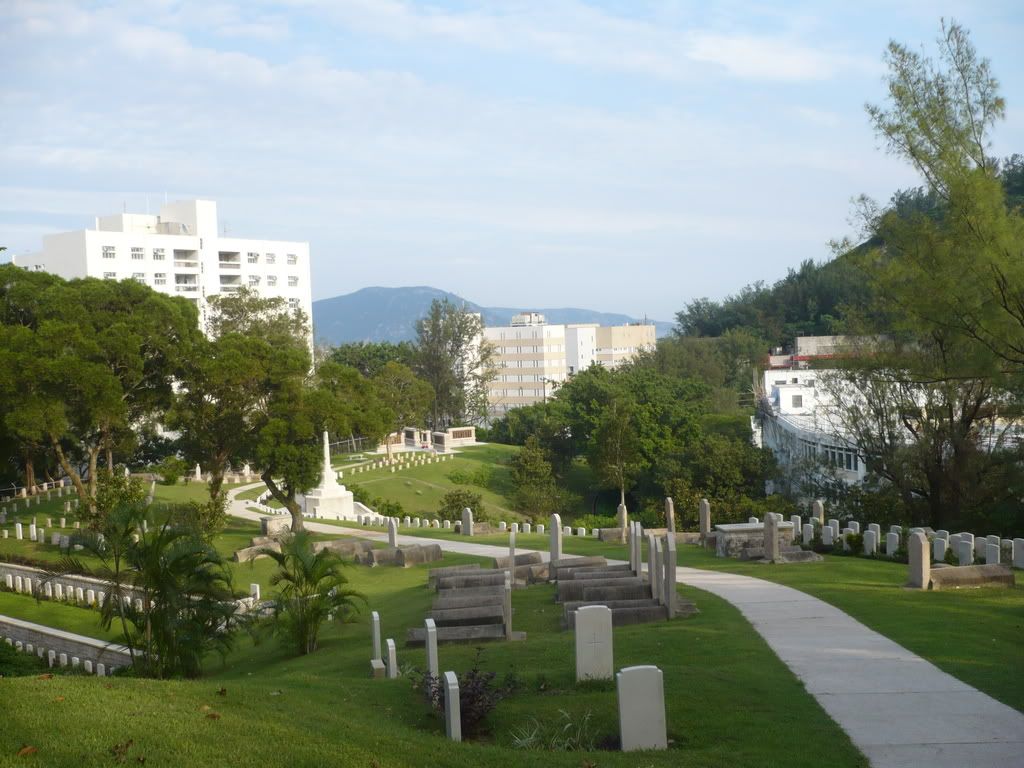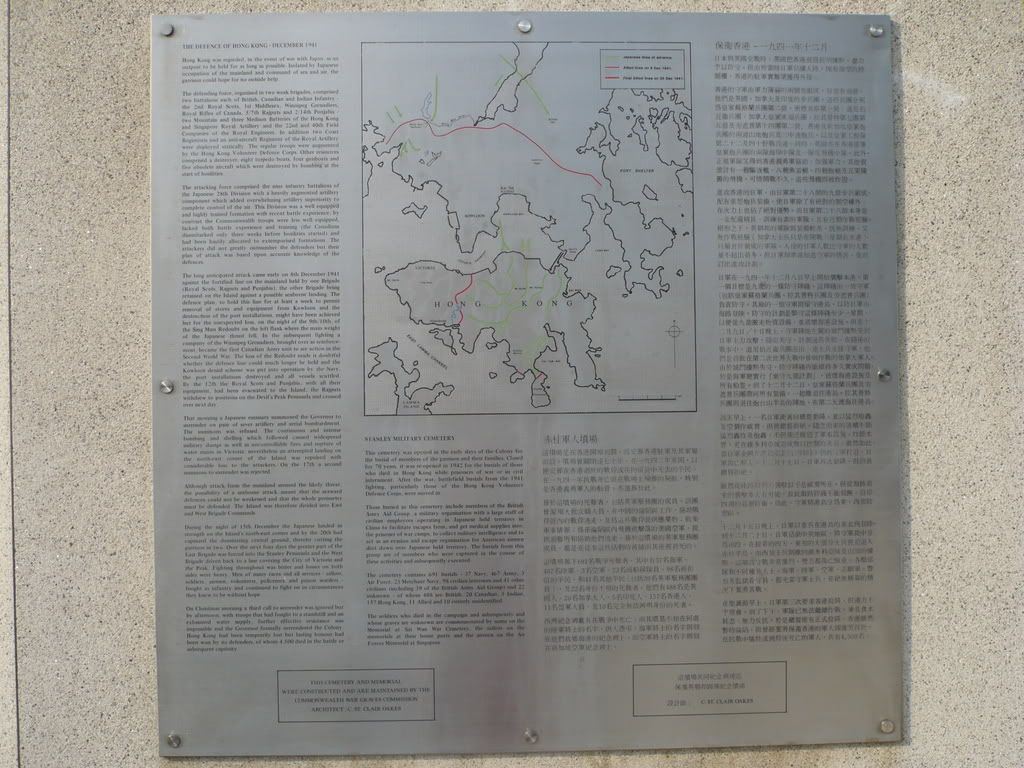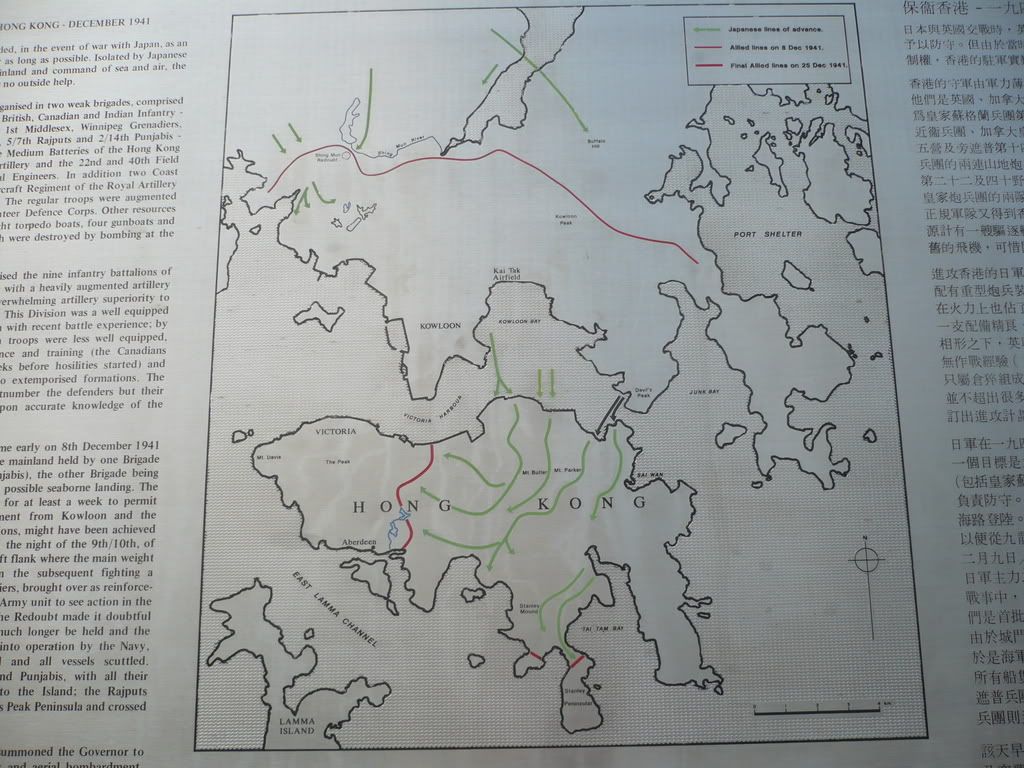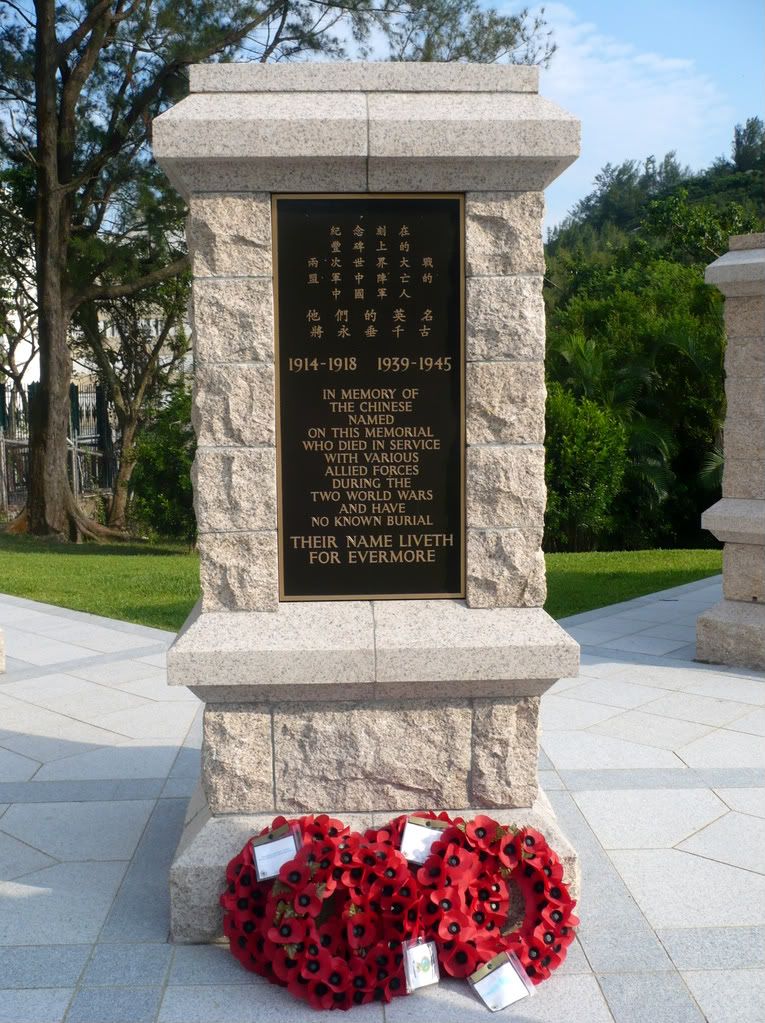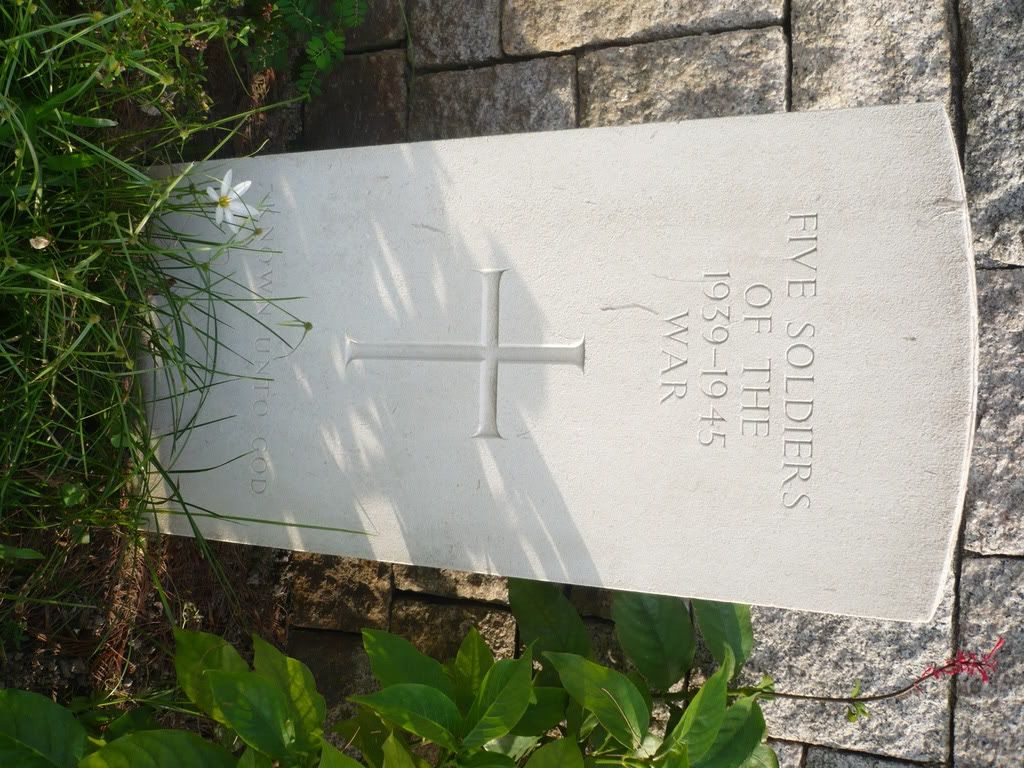 Many of those buried in this cemetery were younger than me when they passed away.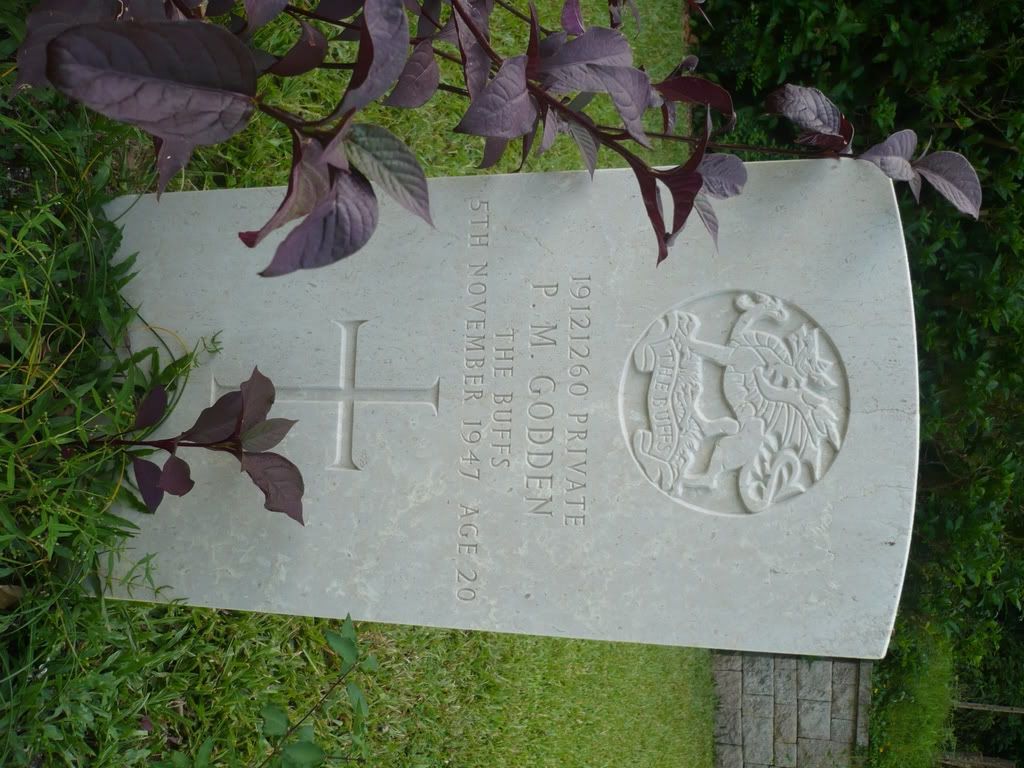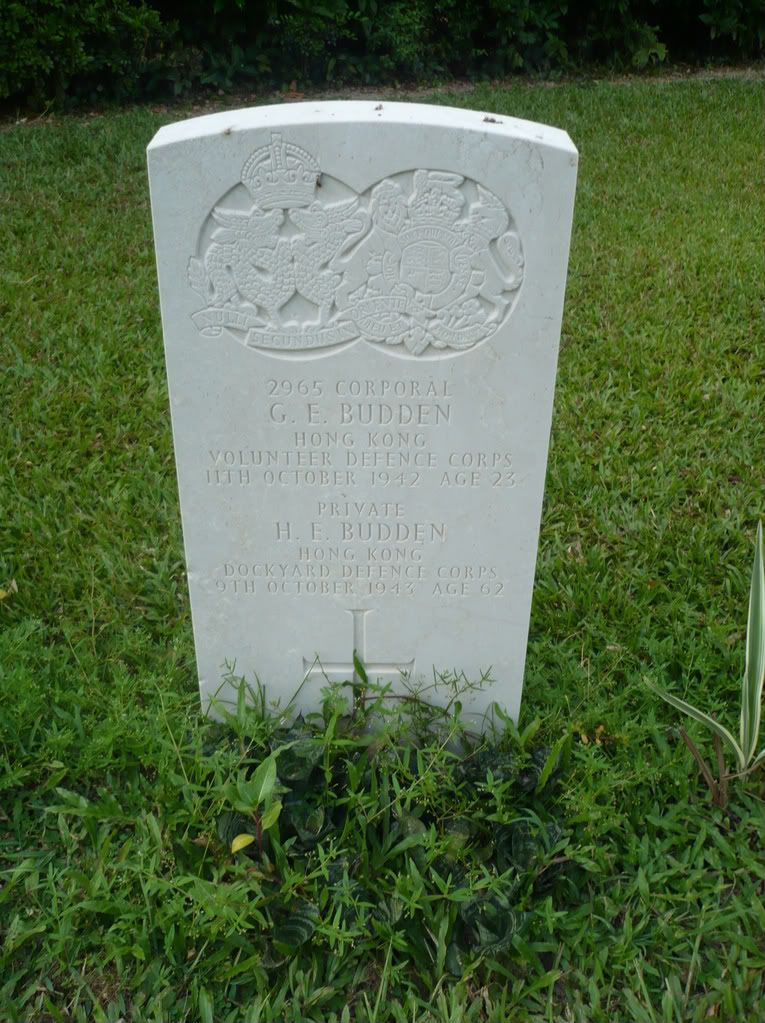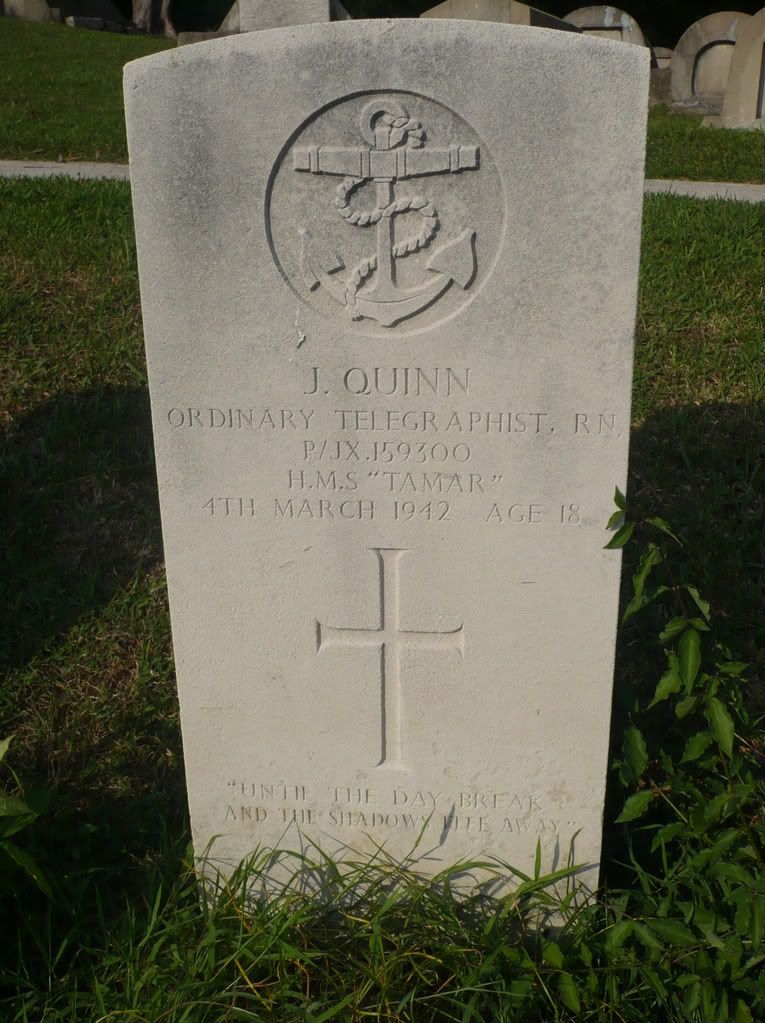 I've been here before when I was very small. I remember wondering why there were so many Canadians buried in Hong Kong of all places. Now I know - they were sent here, poorly prepared for battle and out-numbered; and they died here, valiantly defending a city they hardly even knew from a brutal, imperialist army against overwhelming odds.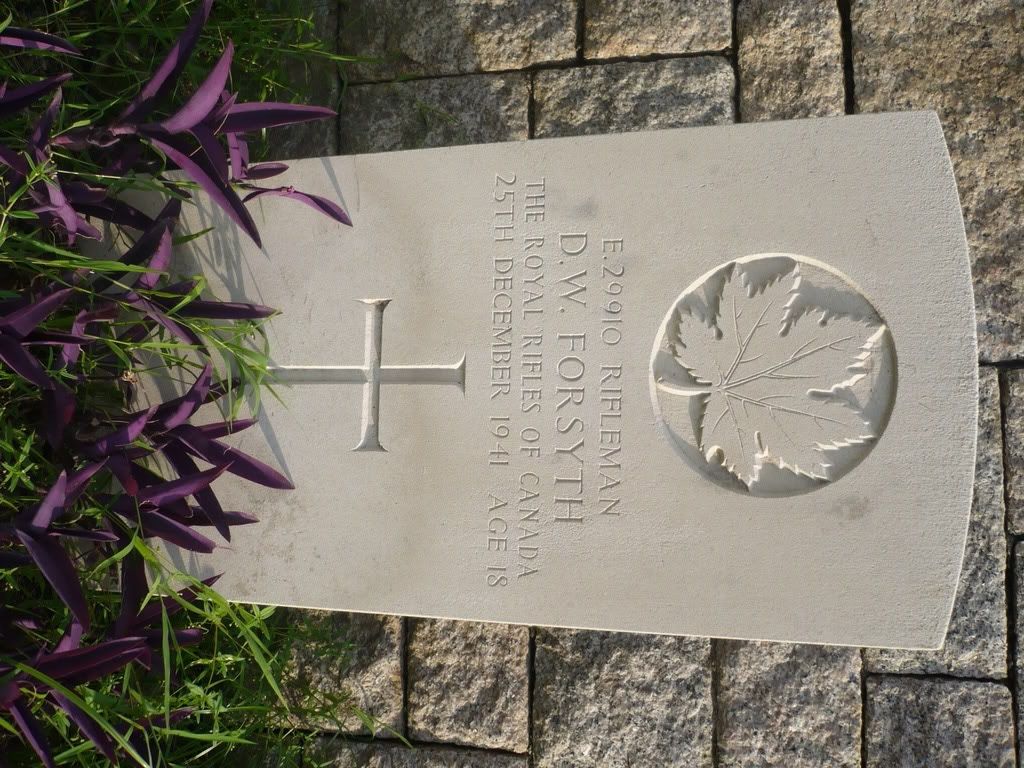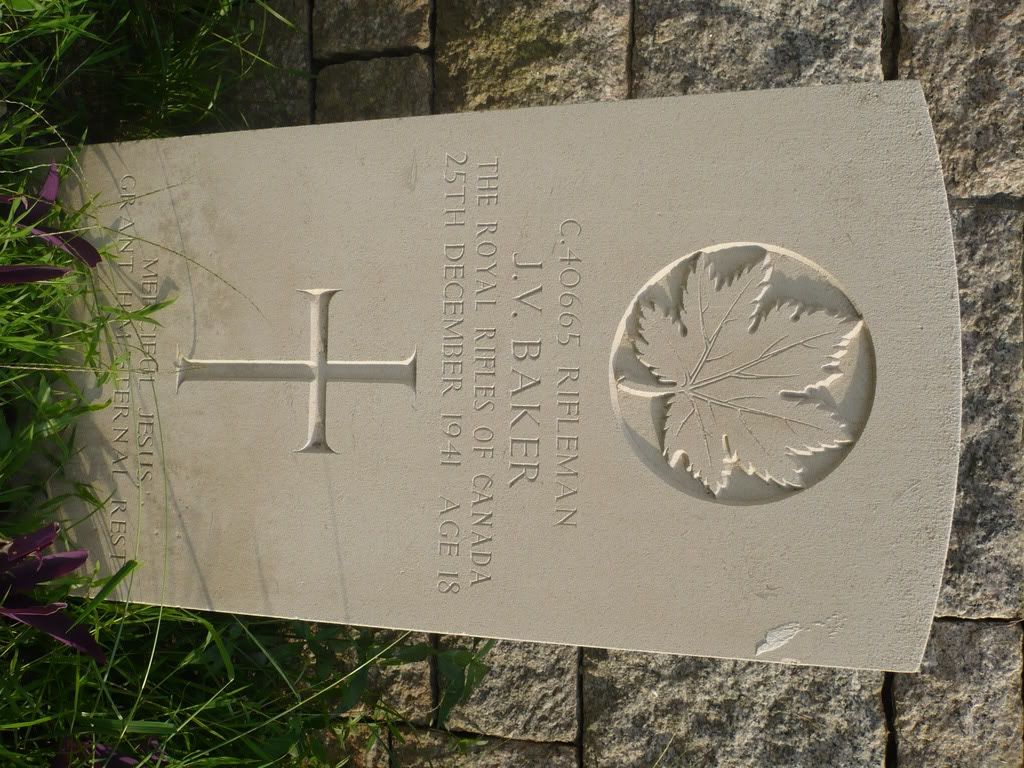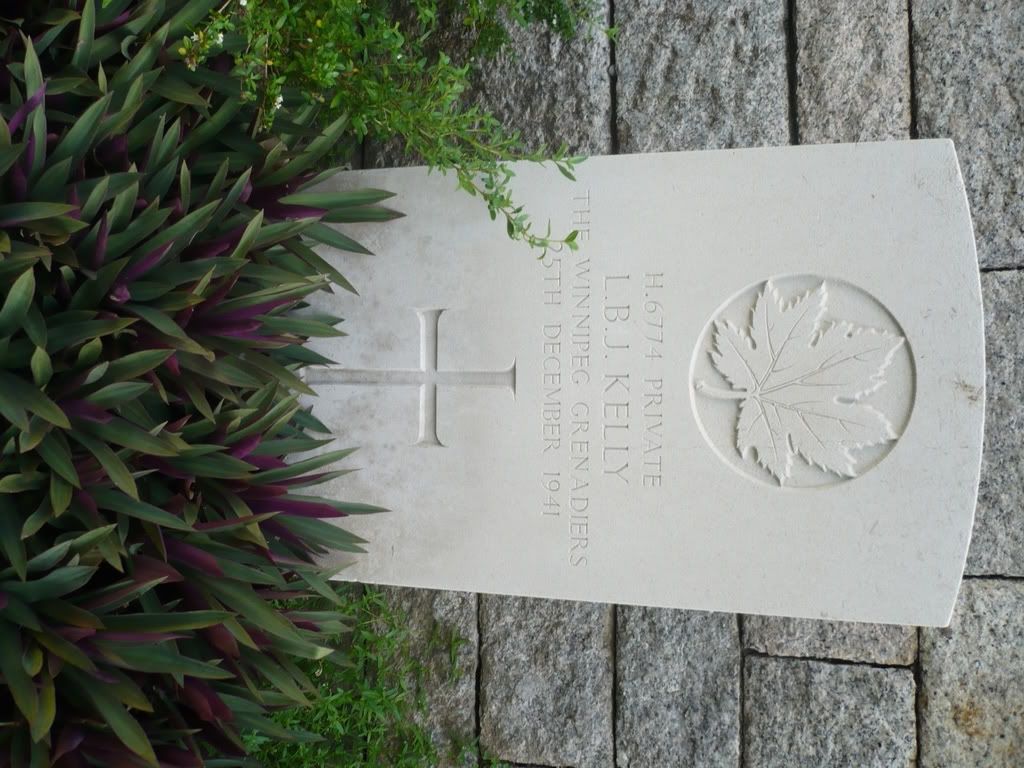 I learnt this from Wikipedia:
A Canadian Company Sergeant Major, John Robert Osborn of the Winnipeg Grenadiers, threw himself on top of a grenade, sacrificing himself to save the lives of the men around him; he was later posthumously awarded the Victoria Cross. Osborn was the first Canadian awarded a Victoria Cross in the Second World War. His was the only Victoria Cross awarded for Battle of Hong Kong.
The statue in memory of John Robert Osborn in Hong Kong Park.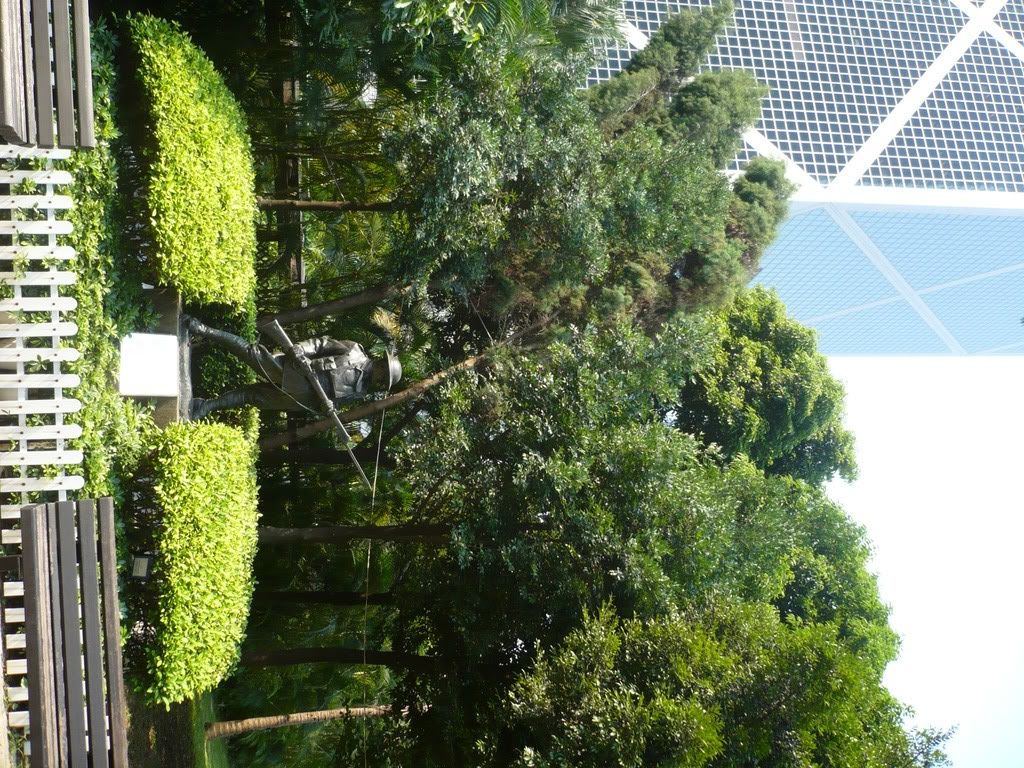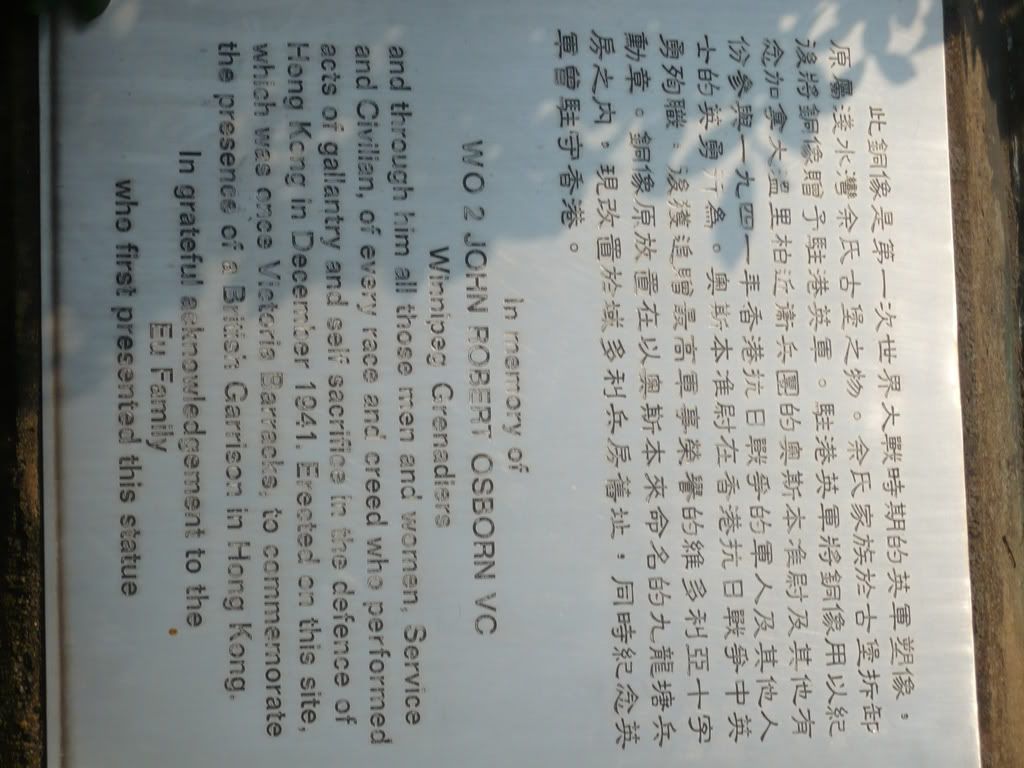 I will never forget.